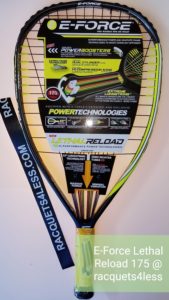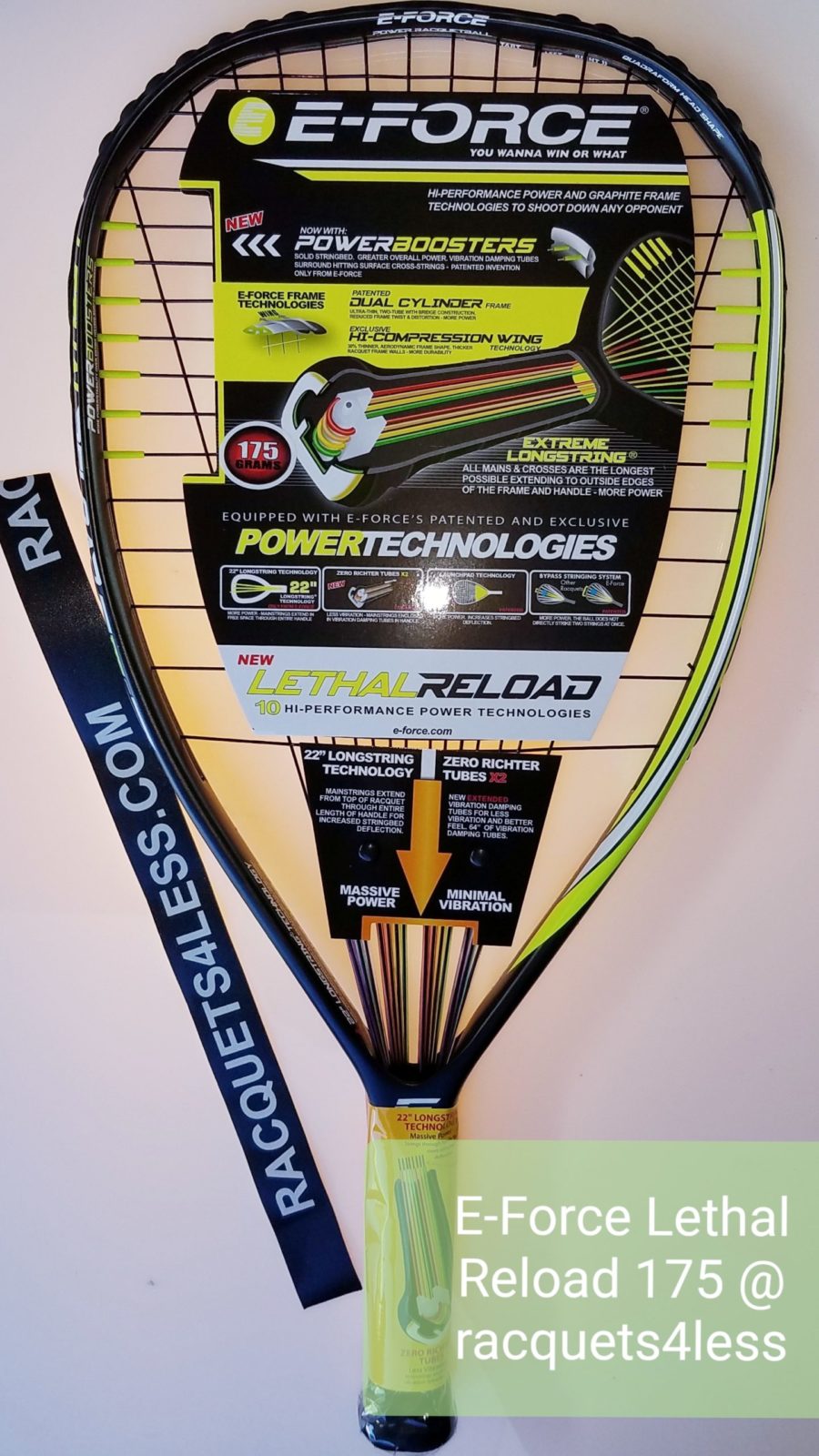 .
That right the Eforce lathal series is getting harder to find since the Eforce company after 15 years have discontinued the lethal series.
But Racquets4less still has the Next Gen.Lethal 160,175 and a few Reload Lethals in stock since we purchase the very last of the Lethal models from Eforce recently and we know many many players will be playing with the lethal series for many years to come as this was one of the all time best models to by made by Eforce.
But yes we gave a few Reload Lethal in stock we think still that the Next Gen was actually a better racquet,,although the mould of Reload and Next Gen were of the same mould and thus it was actaully a grommets diffrence in the two models,so SAME RACQUET BUT DIFFERENT GROMMET SET UP ONLY.
AS THE RELOAD SERIES HAS LONGER RICHTER TUBES AND POWER BOOSTER TUBES ON THE SIDE OF THE RACQUET, WERE AS THE NEXT GEN HAD RICHTER TUBES JUST SHORTER IN THE THROAT AREA AND NO POWER BOOSTER TUBES ON THE SIDES.
EITHER WAY THE LETHAL SERIES IS A GREAT PLAYERS FRAME.
YOU CAN STILL FIND THESE ON OUR WEBSITE WWW.RACQUETS4LESS.COM ,GO TO EFORCE SECTION.
AND ONE OTHER GREAT BARGAIN EFORCE 160 GRAM QUAD RACQUET FOR UNDER IS THE BEDLAM STUN 160,you can find that model for that great price also,and you can save 10.00 off when you purchase 2 Bedlam Stun 160 together for only 179.99,that only 90.00 each when you purchase the 2 pack on the website.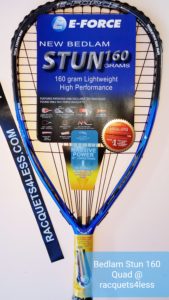 We also have the Light Fast Bedlam X150 at 89.99 with free extras.