We recently were contacted by Eforce about some-BRAND,LIKE NEW NEVER USED DEMO LETHAL RELOADS 160,170,175 AND 190 .AND ALSO some very very slighly "used"demo and special event racquets from them that they are clearing room for in the E-Force warehouse in San Diego Calif.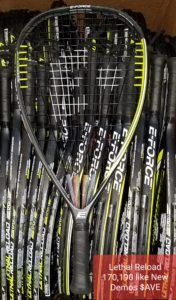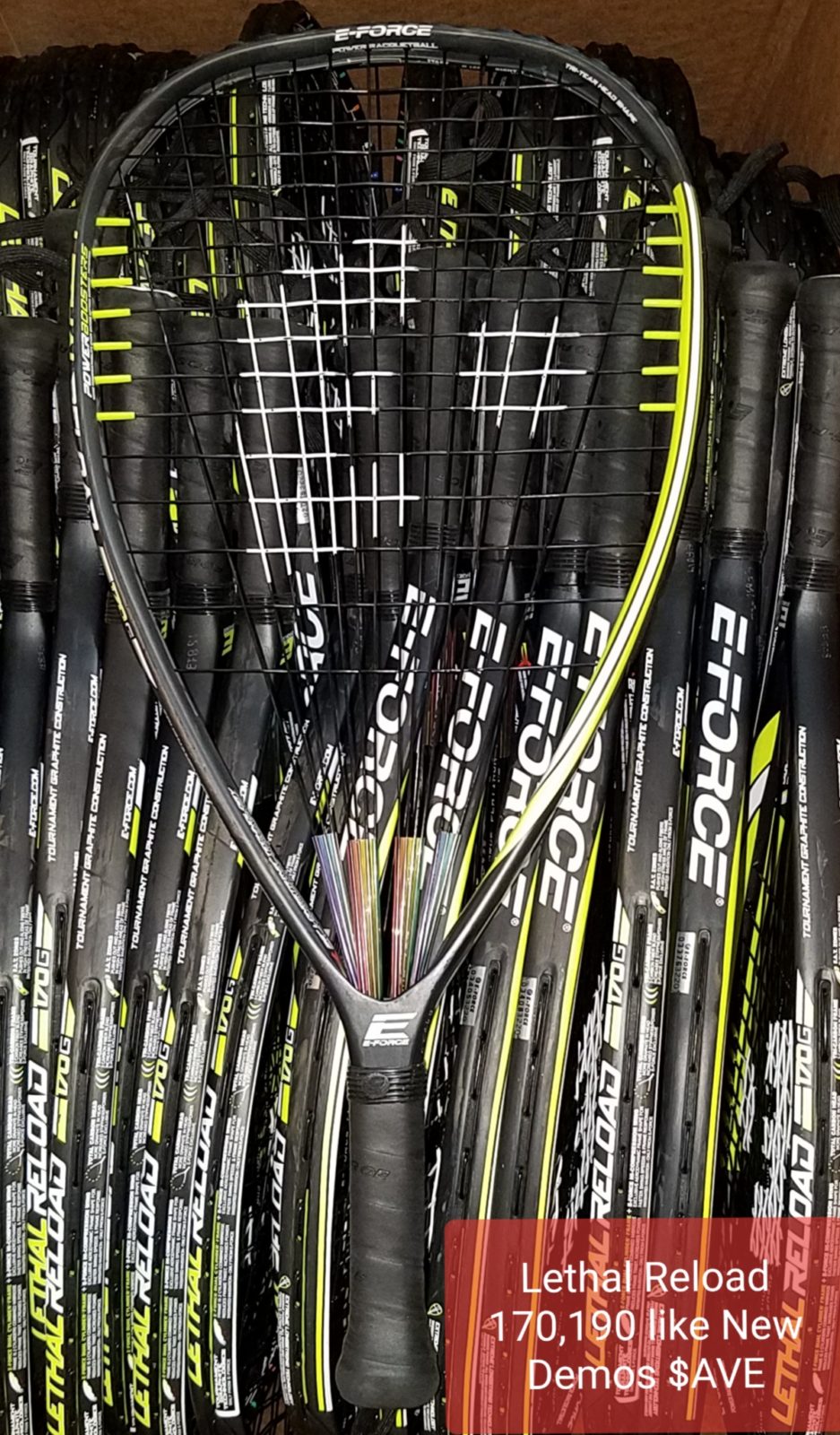 Many of these racquets are brand new never used but are demo racquets that need nothing, but cant not be sold as new since they are marked as demo,other racquets in this special purchase needs refurbish-new strings and maybe a fresh grip and then offer these racquets to players looking for these sought after racquet models .
.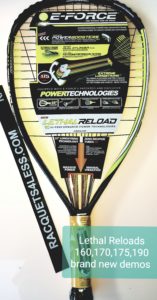 E-Force Lethal Reload 160 quad,170 teardrop ,175 quad and 190 teardrop. They could not be sold as brand new, so we did in fact regrip,restring,and INSPECTED them make sure they were not damaged in any way,cracked or broken racquet frame,and now are offering these Eforce racquets to the public at our site www.racquets4less.com in our used racquet section.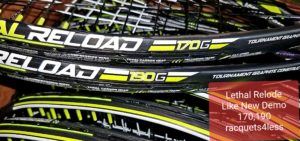 So save on these Lethal Reload racquets from E-force racquetball only from us at racquets4less.
We time to time get special close out, merchandise from these MANUFACTURERS and can pass the savings along to the players.Currently we also have slightly used demo bags,racquets and E-Force clothing logo and non logo from E-Force.
. Contact us for more details..
thx.john for more information. Passing the savings along.